Improve accuracy of information while significantly reducing costs
This Intelligent document processing solution uses artificial intelligence to automate the task of extracting data from documents. This includes simple tasks such as sorting and filing documents to more complex tasks such as extracting data for financial reporting or contract analysis.
Overview



In any organization, business documents capture the essence of business transactions. Invoices, receipts, contracts, emails, and meeting minutes, are some examples of such documents. The information and data contained within these documents are essential for the smooth functioning of the organization, for example:
Data from a delivery receipt is needed to update the goods receipt & accounts payable in the ERP system.
The terms and conditions in a contract are needed during negotiations.
Documents such as license, passport are needed in the bank's customer master for KYC compliance.
The process of extracting data from any business document (digital or paper) is often a manual task. A team of data entry operators is employed, whose sole job is to extract relevant data from a business document and enter its content into the organization's database for use by the downstream processes.

The manual task of data extraction is laborious, time-consuming, and error-prone, especially as fatigue sets in due to the repetitive nature of the task. The consequences are data corruption, errors in subsequent transactions such as payment to the vendor, and in extreme cases, compliance errors with consequences ranging from fines to loss of business reputation.
Features
---
SaaS application that can be hosted on a public or private cloud.




In-built automation to process documents from source to destination.


Role-based user access to ensure the right people have the right access to the documents.


Ability to handle structured, semi structured, and unstructured data.


Human-in-the loop model to enable users to provide feedback on the tasks performed by the application, for example, to validate the extracted data.


Ability to detect and redact sensitive data such as PII.


Document classification in order to categorize documents according to user-specified label.


Powerful search functionality to search through a repository of processed documents.


Alert mechanism to raise alerts at pre-specified events.


Support for integration to downstream systems.



Customizable dashboard providing wide ranging analytical and machine learning based insights in real time.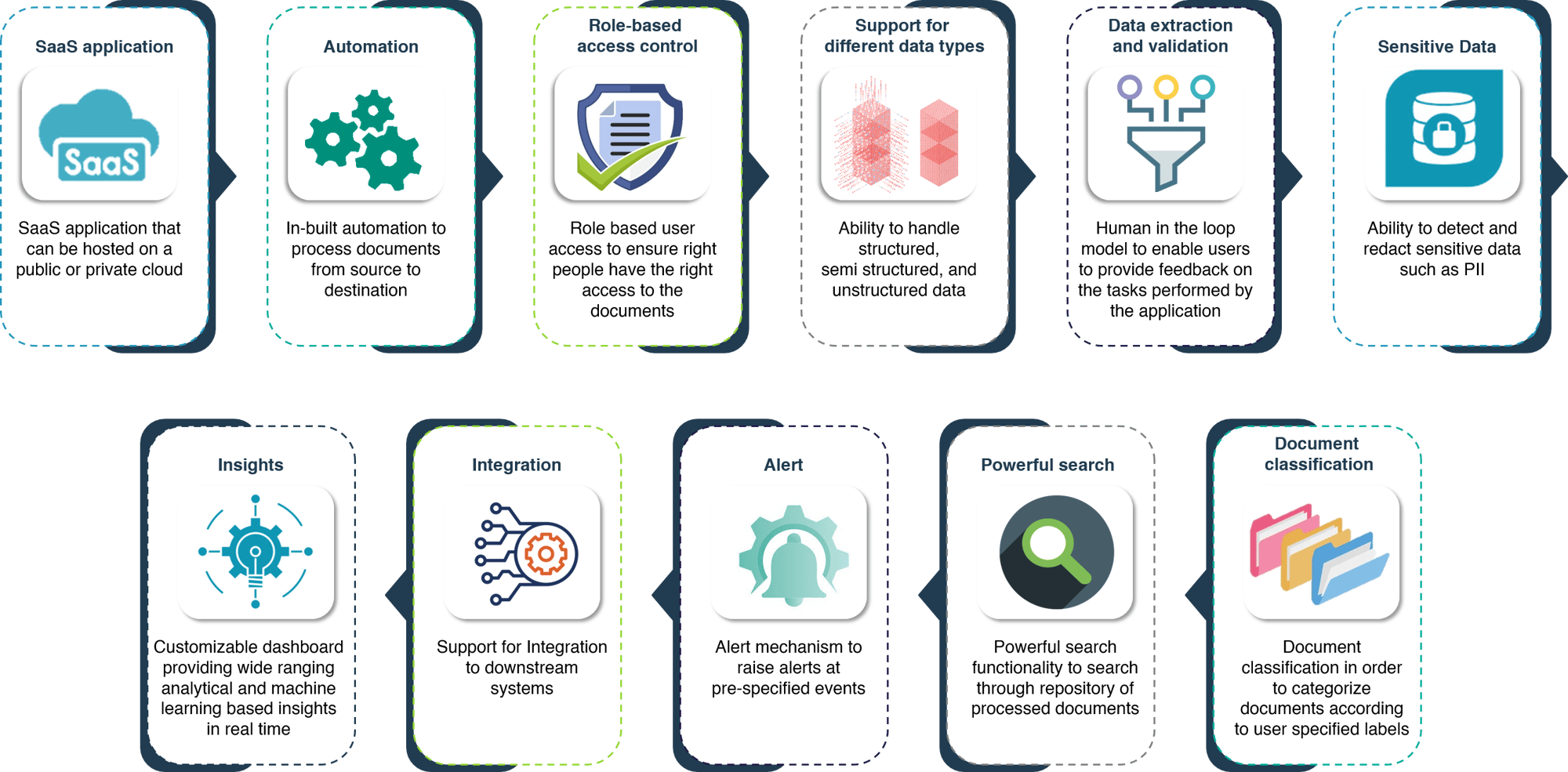 Demo Video
What do the following scenarios have in common?
The accounts payable (AP) department receives hundreds of invoices in a week and needs to process them to pay their vendors on a rolling basis according to the T&C.


In a hyper-competitive market, a bank needs to expeditiously onboard customers in order to gain market share while ensuring due diligence in order to protect itself from fraudsters and money launderers.


The compliance department at a hospital needs to collate information from various documents to file its quarterly compliance report to the regulatory authority.
A common theme across these scenarios is that each one of them requires data to be extracted from certain source documents for follow-on activities in a time-bound fashion.
Our Solution
The business need is to quickly extract the data locked within the documents and make it available for further processing in the downstream processes.
Xen.AI Intelligent Document Processing automates and simplifies the task of extracting data from business documents significantly reducing the processing time, minimizing the need for manual intervention, and allowing the freed up worker to focus on higher value tasks. This results in direct cost savings, a better understanding of the enterprise data, and a rapid ROI with increasing volume of data being processed through Xen.AI's document processing service.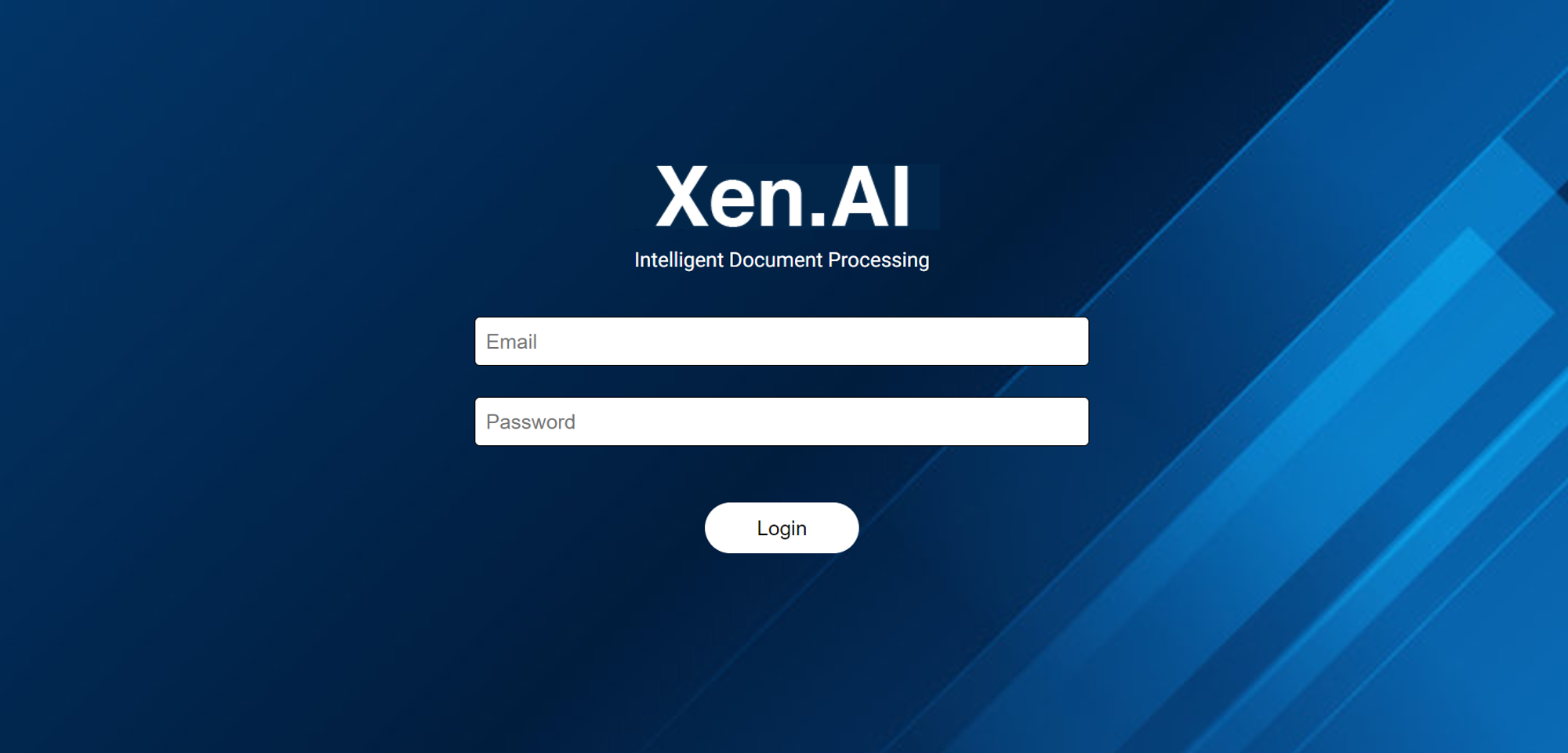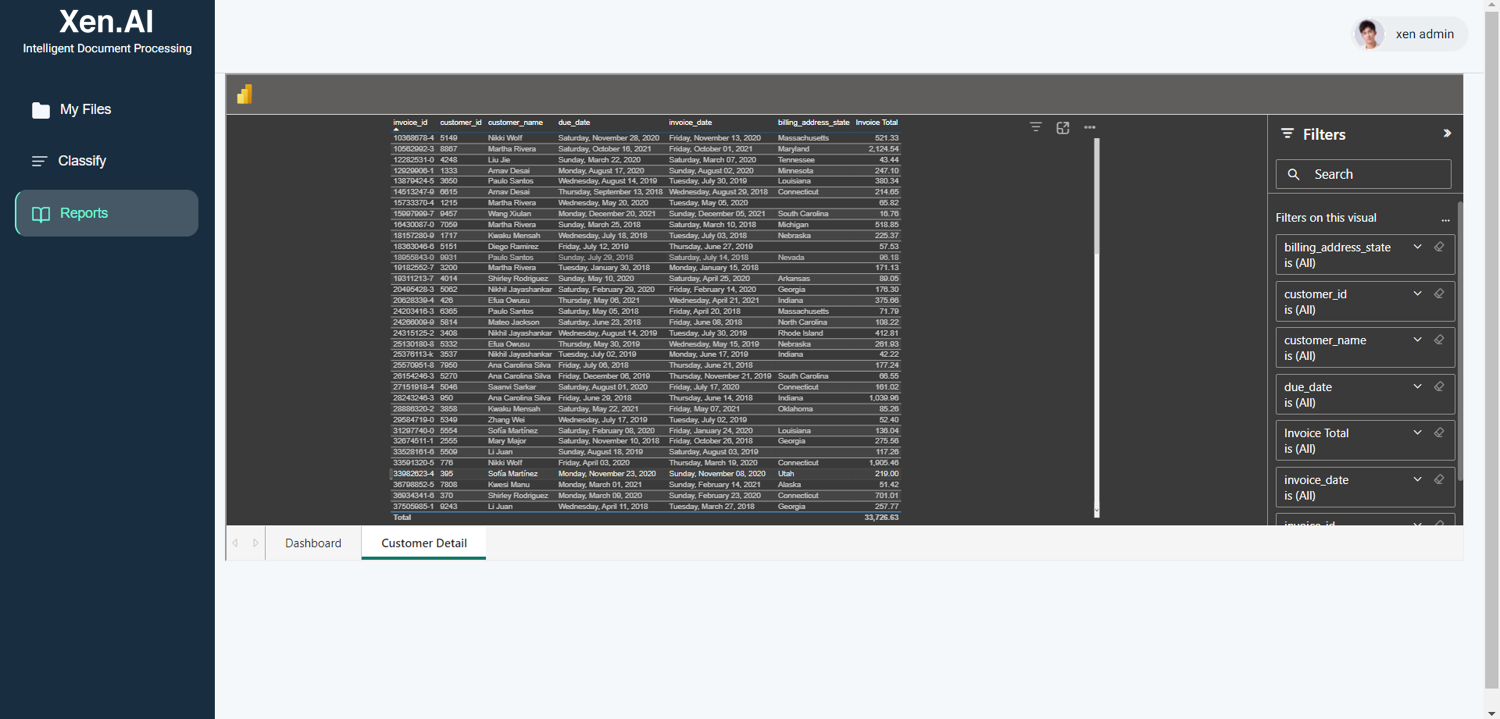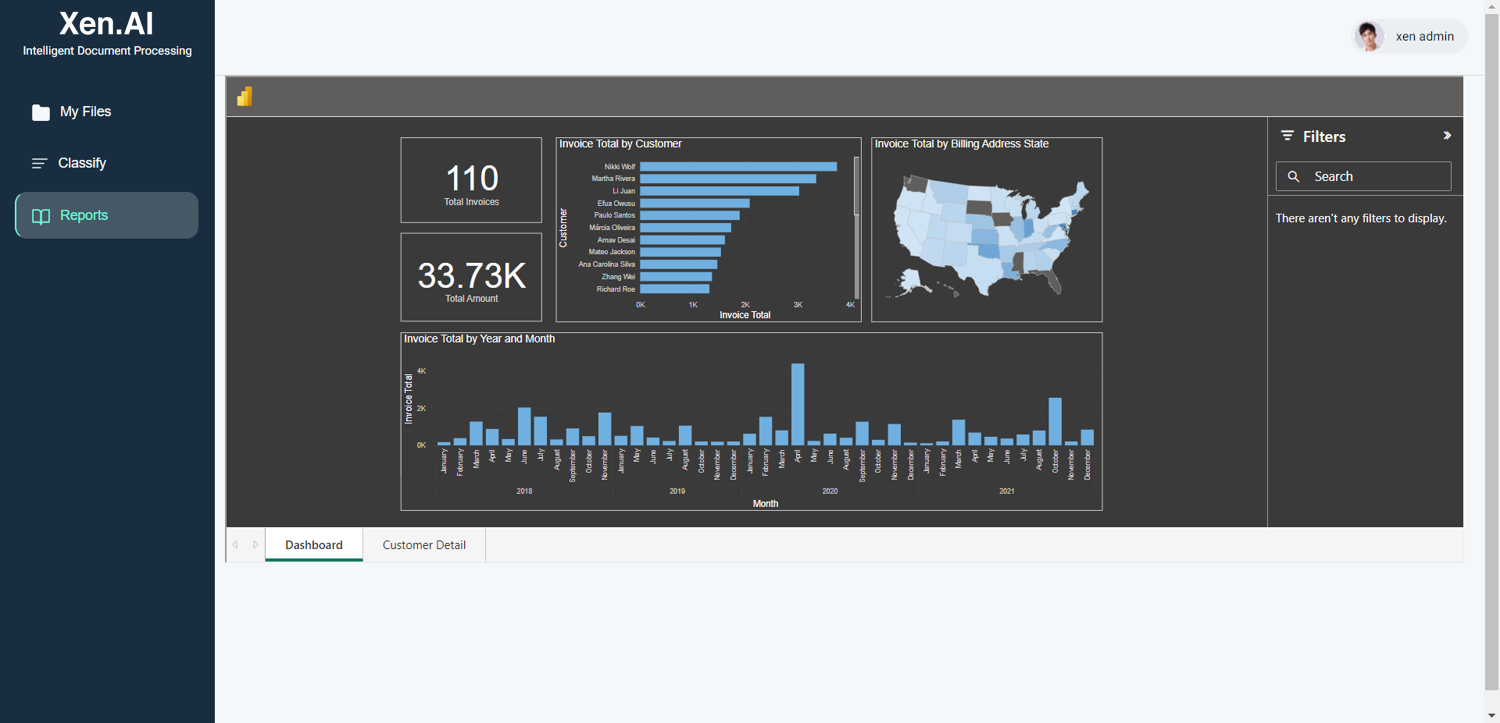 Talk to an expert
Extraordinary competence produces astonishing results.